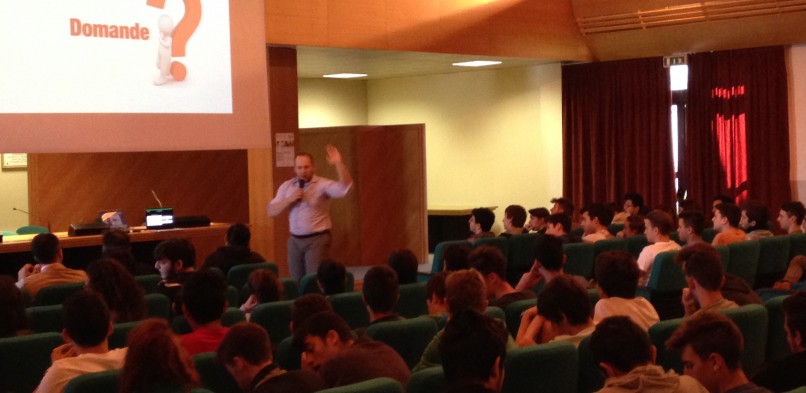 Informed use of social networking sites is a highly contemporary issue, which above all involves young people but which we all need to have clear ideas about and make an effort to understand. This led to an interesting meeting and excellent service, provided in collaboration with the Istituto Superiore Volta school in Sassuolo, thanks to the initiative of our member Alessandra Borghi.
We talked about the issue in an interesting meeting on 12 May, 2014 with lawyer Pierluigi Perri, who illustrated, with a wealth of legal references, how often mention is made of cyberbullying, to indicate an abusive attitude towards young people perceived as weaker occurring on social networking sites and new media. The day afterwards, in the Assembly Hall of the Sassuolo secondary school, Piero Tagliapietra – communication specialist – gave a talk to an audience of about 200 young people.
Starting from the premise that technology is not malign, but that this depends on how it is used, it dealt with various subjects linked to methods of communicating on social networking sites, principally Facebook, through concrete examples of the most common errors or beliefs. This is an issue which certainly deserves further investigation and a commitment from our club so that our young people are better informed when they use the internet.