Laboratory for school in Rolo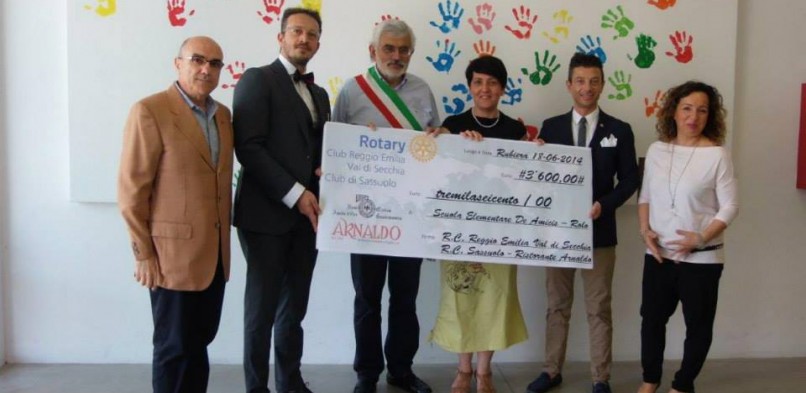 Together with the friends of the Reggio Val di Secchia Rotary Club (president Riccardo Rubbiani) and the support of the Clinica Gastronomica Arnaldo restaurant, we have provided an important contribution to the De Amicis school in Rolo, seriously damaged by the earthquake of two years ago, in particular to fit out the science laboratory.
The donation was made and the commemorative plaque attached in recent weeks in the presence of the two club presidents accompanied by the mayor of Rolo, Fabrizio Allegretti, and school head, Viviana Cattaneo. The figure results from the proceeds (3,600 euros) of a dinner organised on 6 June in the famous restaurant in Rubiera, a partner in the project.
This money will be used by the school to equip the laboratory with a wireless weather station with external shelter, a model of the solar system, an electrically driven tellurion and a celestial globe as well as measuring instruments such as a metric wheel. There are instruments and aids for animal and vegetable life as well, the human body (skeleton and muscular system), the energy sector and other lab materials such as glassware kits and plates.