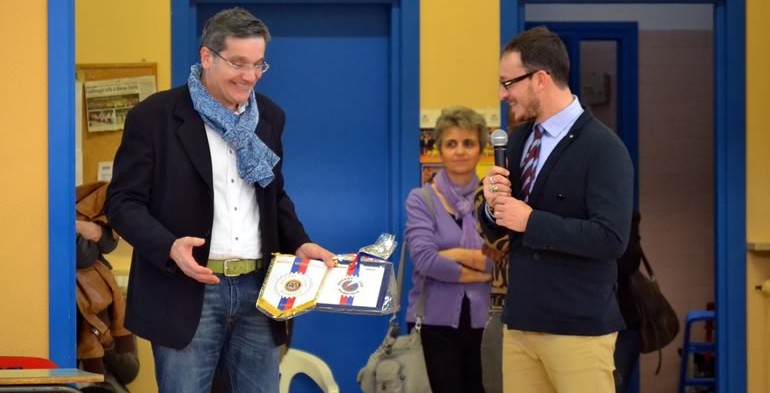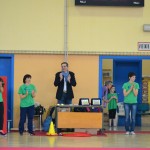 The Rotary Club of Sassuolo continues its good work to help those communities affected by the earthquake. After supporting the "Morandi" secondary school in Finale Emilia in 2013, the club has now also helped the "G. Pico" sports club in Mirandola, in particular the gymnastics section, which has around 140 athletes aged 5 to 19 years. The "G. Pico" sports club in Mirandola was established in 1971 and today has around 450 athletes who practice 7 different sporting disciplines, making it the number one sports and training facility in the Bassa area.
The 2012 earthquake left the sports club structurally unsafe and all the equipment was damaged or completely destroyed, so it became virtually impossible to do sport; this denied the young people of Mirandola and environs the opportunity to meet up and have fun while pursuing healthy pastimes.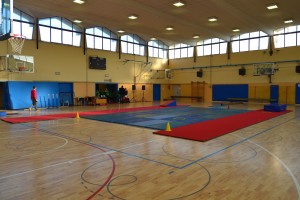 The Rotary club donation consists of equipment for the "protection" of athletes during exercise (mattresses and padding) plus actual gym equipment (trampoline, beam, bar, ropes, gym mats, incline mat, stereo system etc.). The packed ceremony for the presentation of the equipment on 16th March 2014 (with a 200-strong crowd) was attended by vice mayor of Mirandola Enrico Dotti, the president of the sports club Stefano Baraldi and the president of Rotary Sassuolo Davide Guidi, accompanied by fellow club members. Also present, young athletes from the artistic gymnastics club along with their families, who contributed to the happy, festive atmosphere of the occasion.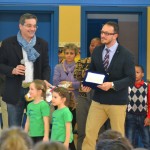 "We are delighted that we have been able to help ensure the young athletes of the Pico sports club can once again do the activities they love" stated the Rotary Club Sassuolo president, Davide Guidi. "We believe that getting back to normal, everyday life, especially for children, is the best way overcome the dramatic events of the past. The gratitude expressed by President Baraldi with regard to our initiative filled our hearts with joy and made us even more proud to work in accordance with the Rotary club motto "Service above self".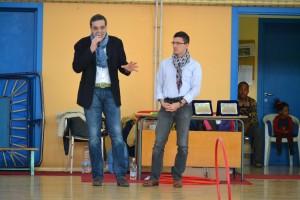 "I think this has been a fantastic day and a great celebration. It's always highly rewarding to be able to give young athletes the opportunity to do a sport, irrespective of the level of technical accomplishment they might reach, since what matters is the opportunity to channel their energy and enthusiasm" stated Stefano Baraldi, President of the "G. Pico" sports club of Mirandola, "And that's why we are particularly grateful to the Rotary Club of Sassuolo for this donation: it's a sign of great solidarity and selfless generosity on their part, which came as a great surprise and which we look upon as recognition of the value of what we do here."