Il Rotary International è la prima organizzazione di servizio del mondo; nata nel 1905 è oggi composta da oltre 1,2 milioni di soci – riuniti in oltre 33.000 club in più di 200 paesi di tutti i continenti – che prestano volontariamente il proprio tempo e talento per seguire il motto rotariano:
Servire al di sopra di ogni interesse personale
I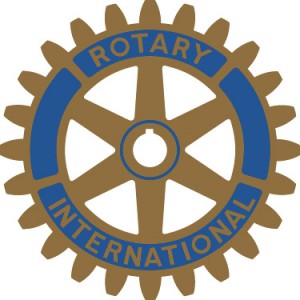 club sono apolitici, non confessionali e aperti a tutte le culture, razze e credo religioso. L'obiettivo principale del Rotary è il Servizio, nella comunità, sul posto di lavoro e in tutto il mondo.
I rotariani sono professionisti e leader di settore che assumono un ruolo attivo nelle loro comunità. Un Rotary Club contiene un gruppo variegato di personalità e professioni che rappresentano la realtà locale dove opera il club stesso.
Attraverso la fondazione del Rotary – chiamata Rotary Foundation – i rotariani di tutto il mondo concretizzano, finanziando progetti reali e tangibili, la loro missione del Servire.
Attualmente i principali progetti mondiali sono "Acqua" e "End Polio Now".
Progetti internazionali del Rotary
Il progetto Acqua intende migliorare le condizioni di vita in alcune delle zone più povere e depresse del pianeta, attraverso azioni correlate alla gestione dell'acqua, contribuendo a risolvere problemi legati all'alimentazione, sete e sanità.
Il progetto End Polio Now si pone l'obiettivo ambizioso di eradicare a livello globale la tenace malattia della poliomielite, che tuttora annovera focolai in 4 zone del mondo dove continua a paralizzare e infettare i bambini, privandoli del loro futuro e aumentando le difficoltà delle loro famiglie.
Rotary International is the world's first service club organisation; established in 1905, today it has more than 1.2 million members in over 33,000 clubs in more than 200 nations all over the world. Members devote their own time and talents to follow the Rotary motto:
Service above self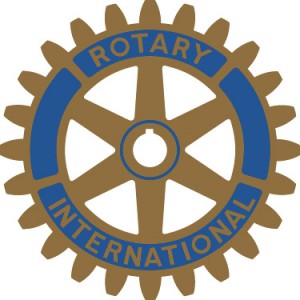 Apolitical and non-confessional, Rotary clubs allow members of every culture, race and creed. The main aim of Rotary is to offer Service in the community, in the workplace and around the world.
Rotarians are professionals and business leaders who play an active role in their community. A Rotary Club contains a varied group of characters and professions representative of the local area in which the club operates.
Through the Rotary Foundation, Rotarians all over the world fulfil their mission of service by funding and realizing concrete, tangible projects in the community.
Right now the main global projects are "Acqua" and "End Polio Now".
Rotary International Projects
The Acqua project aims to improve living conditions in some of the poorest and most disadvantaged areas in the world through water management measures, helping solve problems linked to poor diet and sanitation and contaminated drinking water.
The ambitious aim of the End Polio Now project is to eradicate the crippling disease poliomyelitis, which remains endemic in 4 countries in the world where it continues to infect and paralyse children, robbing them of their future and posing great difficulties for their families.